The team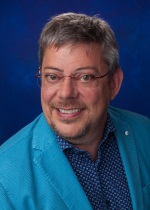 KR Ing. Bernhard Dewitz
Bernhard Dewitz is one of the leading experts in the area of mineral oil plant engineering. He works for the industrial union of oil companies and in addition as certified expert witness under oath.
Consulting
Safety
Integrated management systems
Engineering
IT
Trainings and Workshops
Qualifikations (Auszug)
certified expert witness under oath for plant engineering
Waste management expert according to the Austrian waste management directive
Certified international welding engineer
VT-inspector, inspection level 2
Certified quality manager (ISO 9000)
Lead auditor for quality management systems
Certified occupational safety engineer according to Austrian SFK-VO (SCC and ISO45001)
Certified fire prevention officer
Certified risk manager (ISO 31000)
Authorized person for transportation of dangerous goods - ADR
Certified process manager
Certified environment manager with focus on energy (ISO 14001)
Lead auditor of environmental management systems
Certified information safety manager (ISO 27000)
---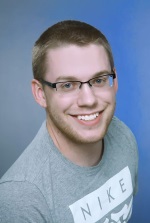 Benjamin Dewitz
Fire prevention
Occupational safety
IT
Trainings and Workshops
---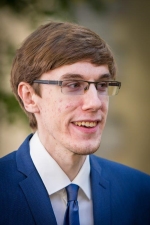 Lukas Dewitz
---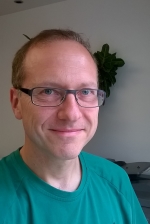 Ing. Bakk. Walter Augustin
Integrated management systems
IT
---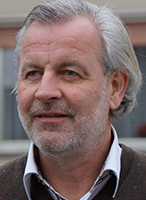 Christoph Egg
Occupational safety
Trainings and Workshops
---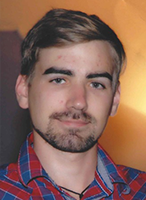 Dominik Weixelbraun
Welcome!
We are business consultants and an engineering-office based in Vienna-Kagran. Our team consists of four employees under the lead of councilor of commerce Bernhard Dewitz. In cooperation with our partner EGG Arbeitssicherheit & Koordination (occupational safety and on-site coordination) we provide a large spectrum of services in the area of business consulting and engineering.
Summary of our Services
Safety

Occupational safety engineering in Austria and Germany
Construction-site coordination
Transportation of dangerous goods - ADR
Fire Prevention
Expert for anti-fall guard
Seveso directive reports
Freight safety
Explosion protection
Risk assessment

Integrated management systems

ISO 9001: quality management
ISO 14001: environmental management
ISO 27001: Information security
ISO 31001: risk management
ISO 45001: occupational safety
SCC: occupational safety
ISO 50001: energy management
Audits, management reports, knowledge management

Engineering

Consulting engineers
authorized expert
plant engineering
EN 1090 – steel constructions
Welding techniques
Mineral oil plant engineering

IT

Software

CMS – Content Management Systeme for Websites
DMS – Document Management System
Intranet
Task management
Case management
System for electronic forms
Time recording system
Individual solutions

GDPR, data protection

Concepts, documents, processes
Data protection officer
Trainings

Hosting, Cloud-solutions
ISO 2700: information security
Graphics and layout

Trainings and Workshops

Evaluation of psychological stress
SCC
Live-line working
GDPR
Freight safety
Entering of vessels
Regularly safety instructions according to Austrian safety directive
Austrian on-site coordination directive
Electrical engineering
Developing of web-applikations

Statutory authorized functions for companies

Data protection officer
Waste management officer
Occupational safety engineer
Authorized person for transportation of dangerous goods - ADR
Fire prevention officer
More information about our company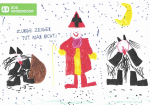 The christmas donation of Dewitz Consulting & Engineering GmbH went 2018 again to the SOS-Kinderdorf.
(Für PDF-Download das Bild anklicken.)
The Dewitz Consulting & Engineering GmbH supports the volunteer fire department Hautzendorf regularly with donations and loan units for their events.
Bernhard Dewitz was honored for exceptional merits around the firemanship with the Floriani-badge of the lower austrian state fire department asssociation.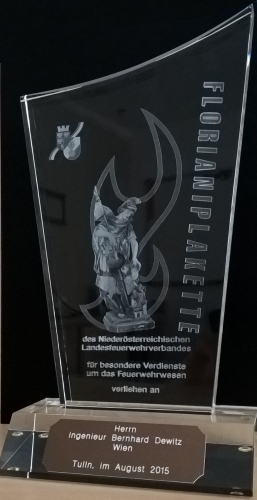 As engineering-office we are subjected in our work to the standard rules for engineering-offices.
Here you can find our ANKÖ-recognition 2015.